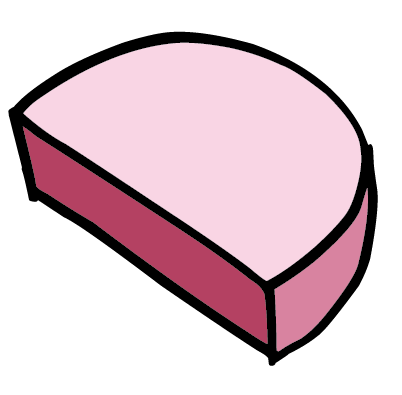 This was my Squarespace portfolio that I created for my Introduction to Design Professional Practice
 class at university. I used the Avenue template, with some custom CSS to alter the site to fit my style a bit more.
Employer: Victoria University
HOME PAGE & NAVIGATION
I kept my home page very simple, with three sections - illustration, type and web. Each title would appear by hovering over the photo. I also kept my navigation simple, with links to my about and contact pages, and a drop-down menu offered easier navigation between projects. There was also a link to my online shop which is run on another site.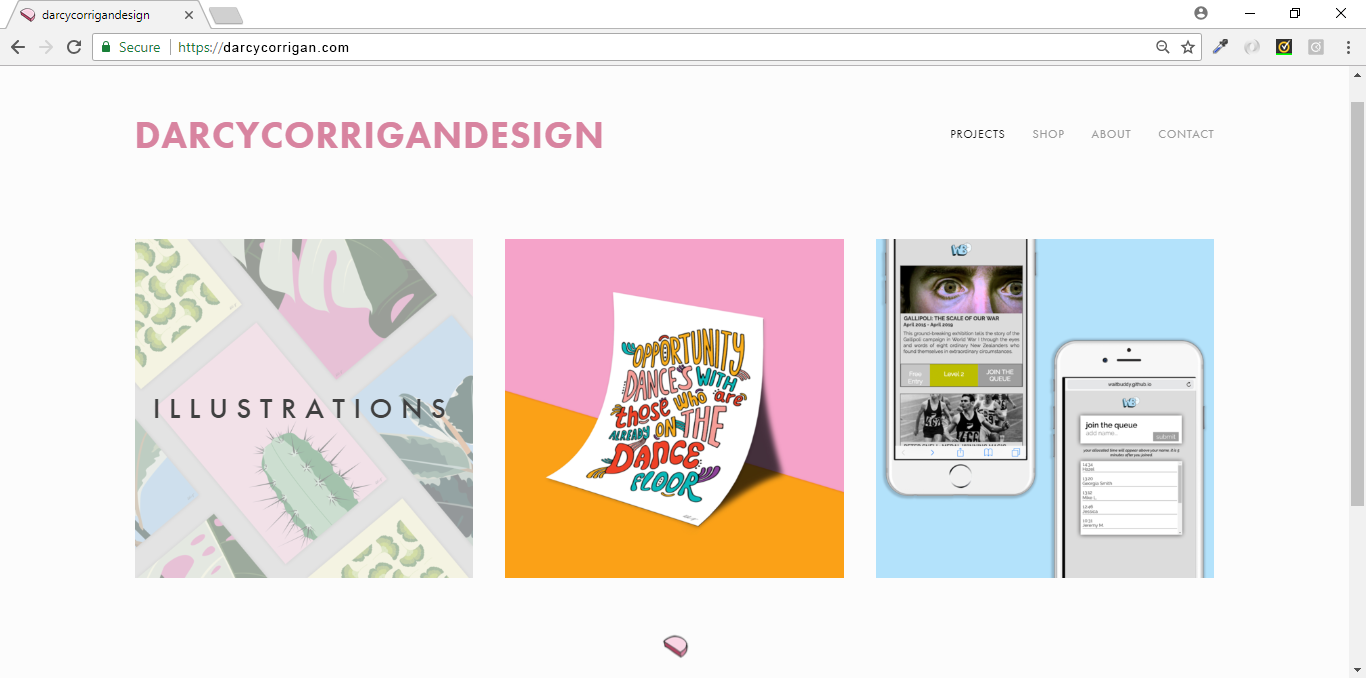 PAGES

Both the 'illustration' and 'type' pages contained a horizontal gallery that could be clicked through, with the active photo changing from monochrome to colour. I found this to be the easiest way to display my artwork. I also included the title of each series, and a short description below.
My 'web' page was designed differently, as I had more imagery and information to provide for both my projects. As a result, the layout was a vertically stacked photo gallery with a larger description. There was also a link to the live site.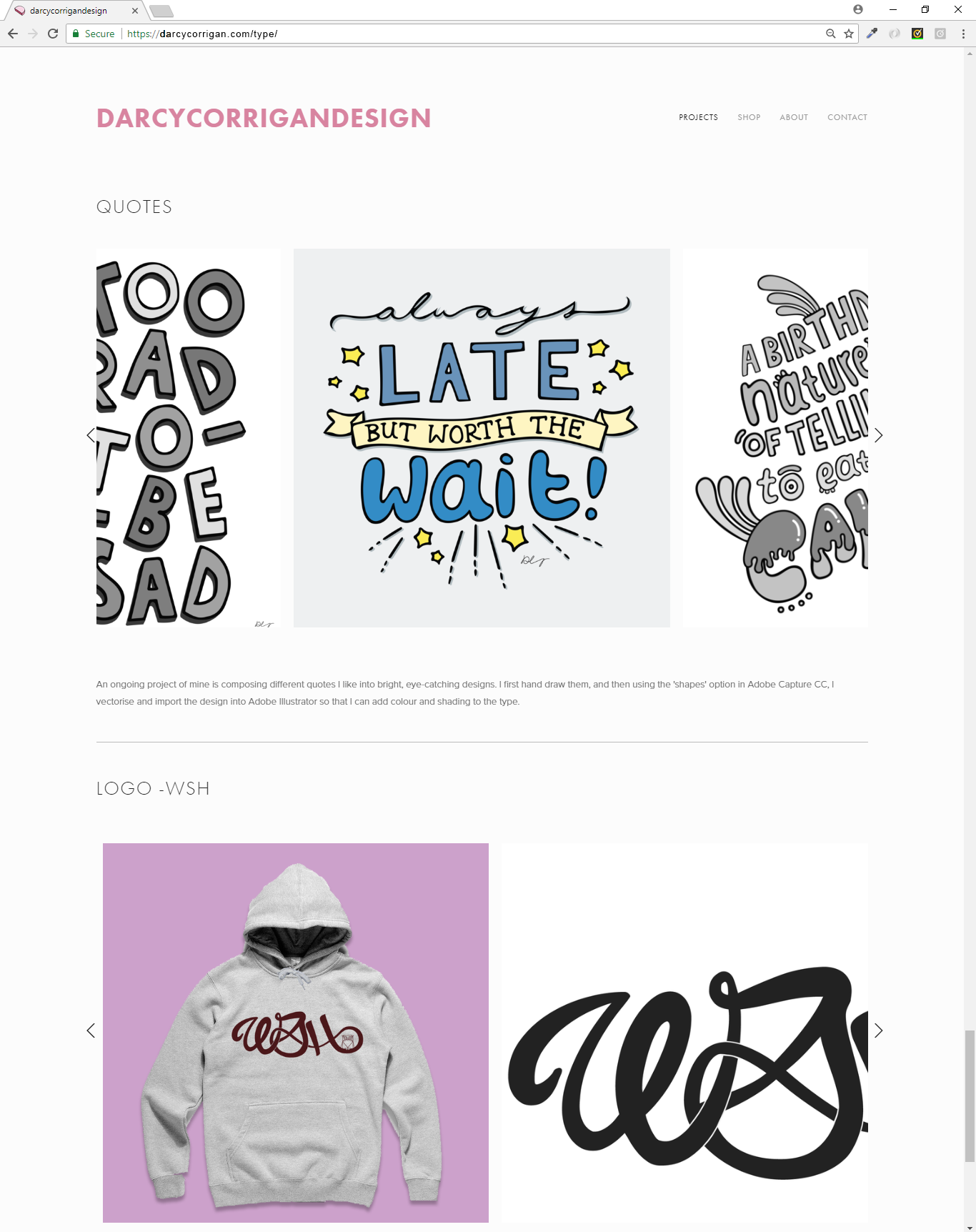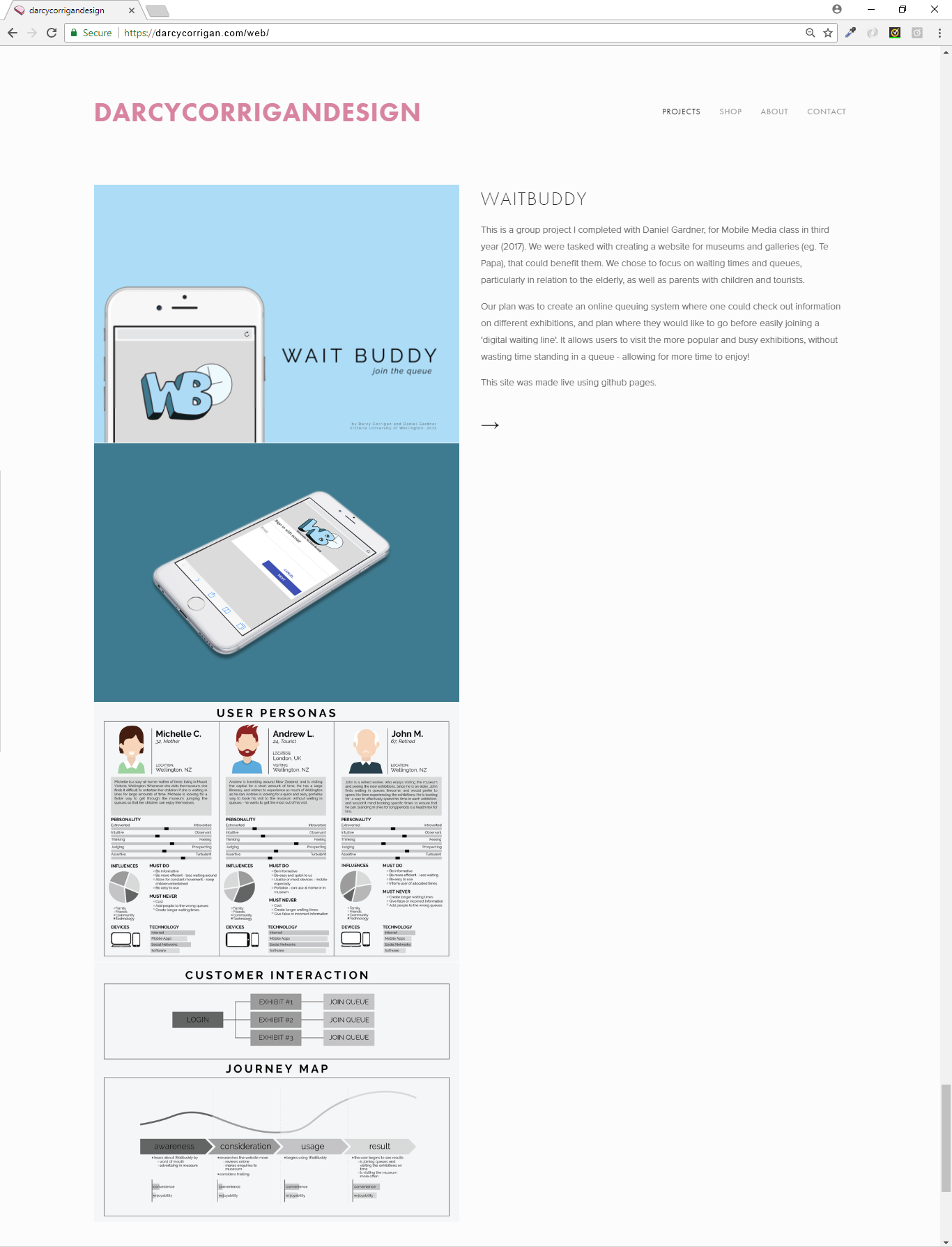 I also included a short about me page, with a digital drawing of myself. There was also a contact form for anyone wanting to chat or ask questions about my work.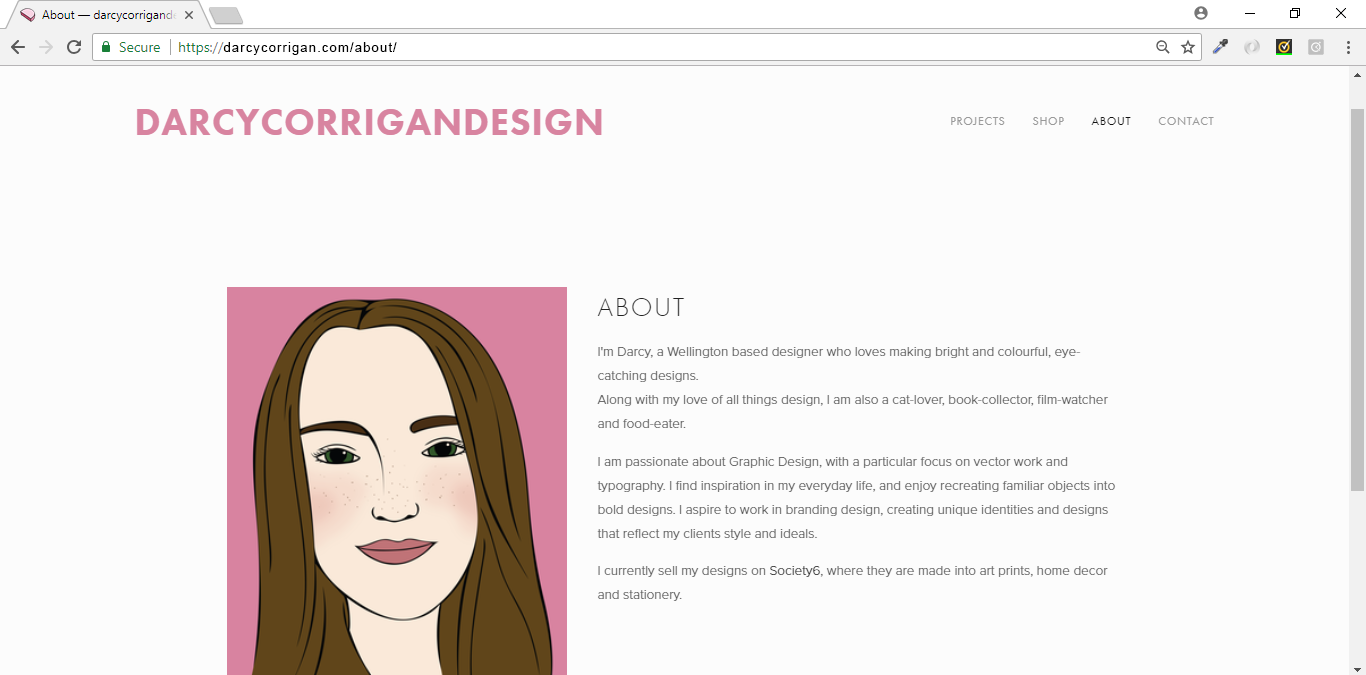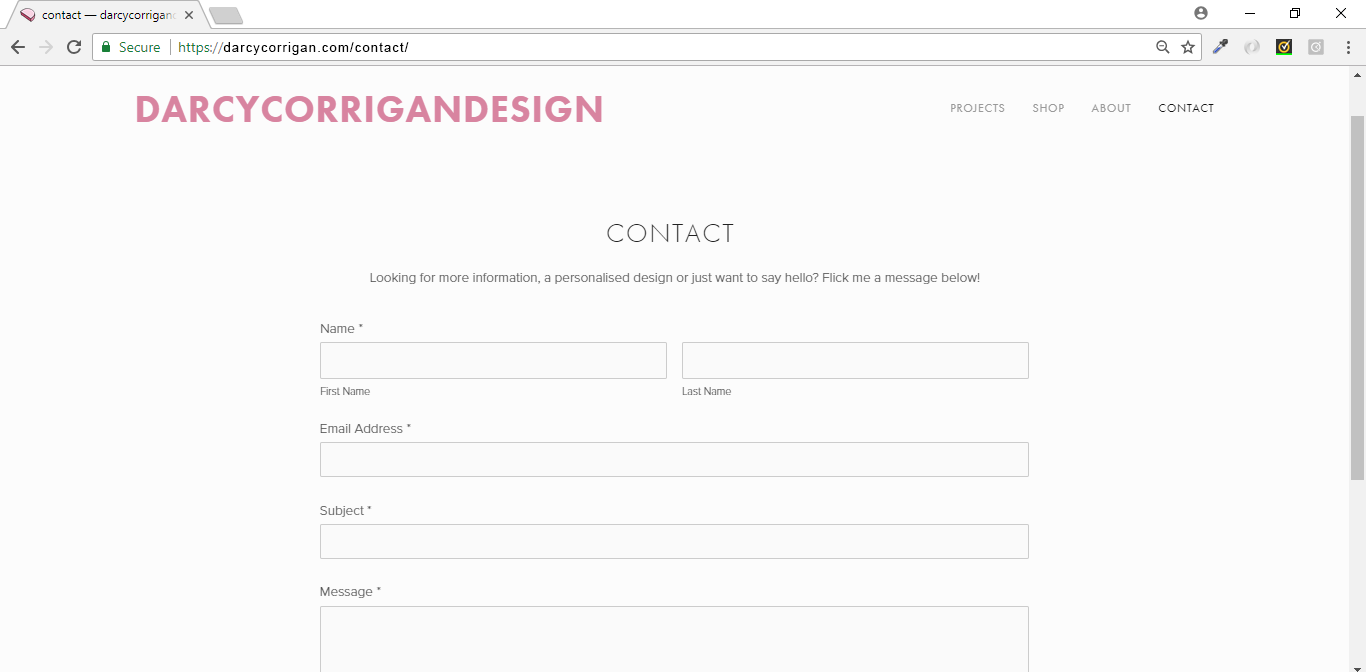 applications: Adobe CC Illustrator, Adobe CC Photoshop, Squarespace