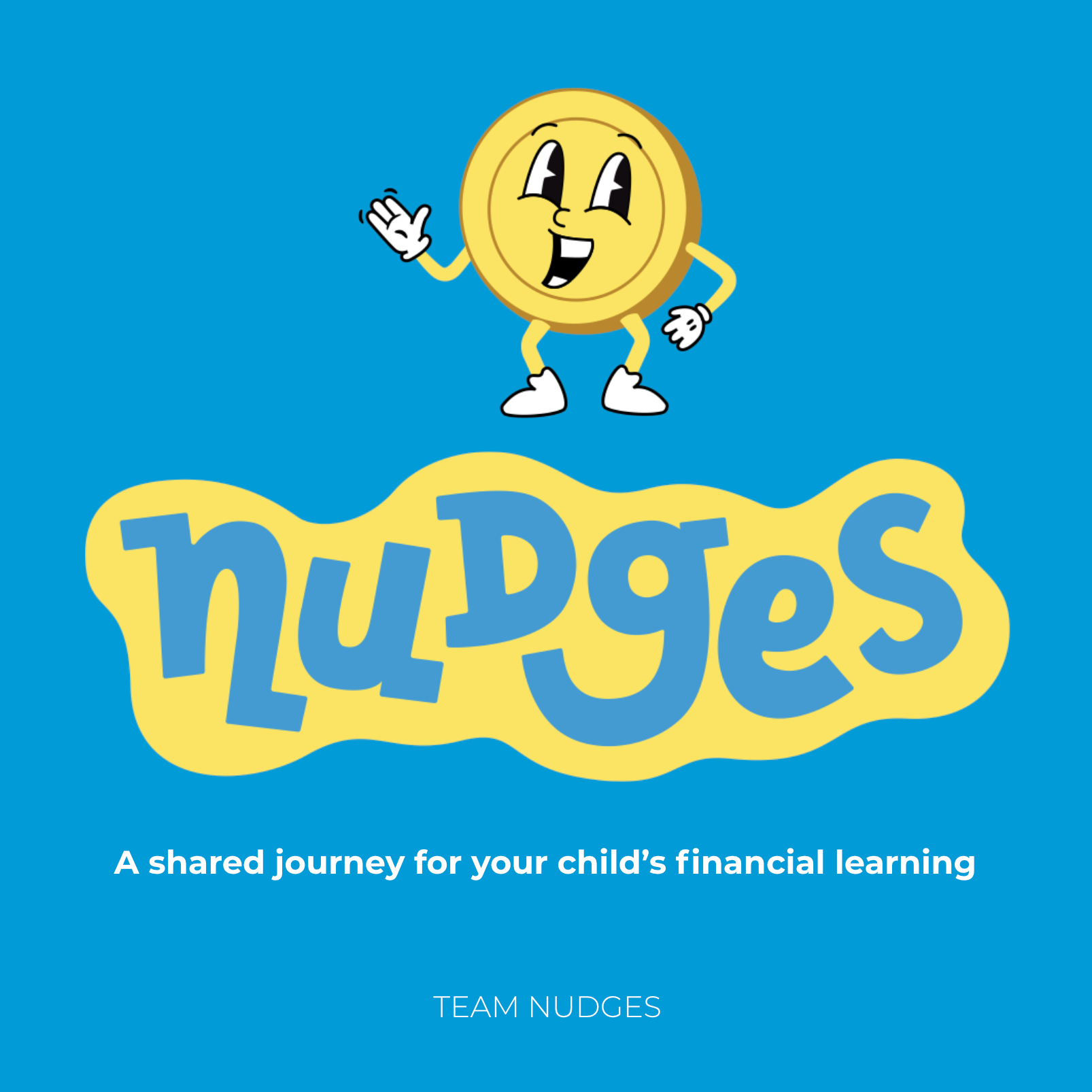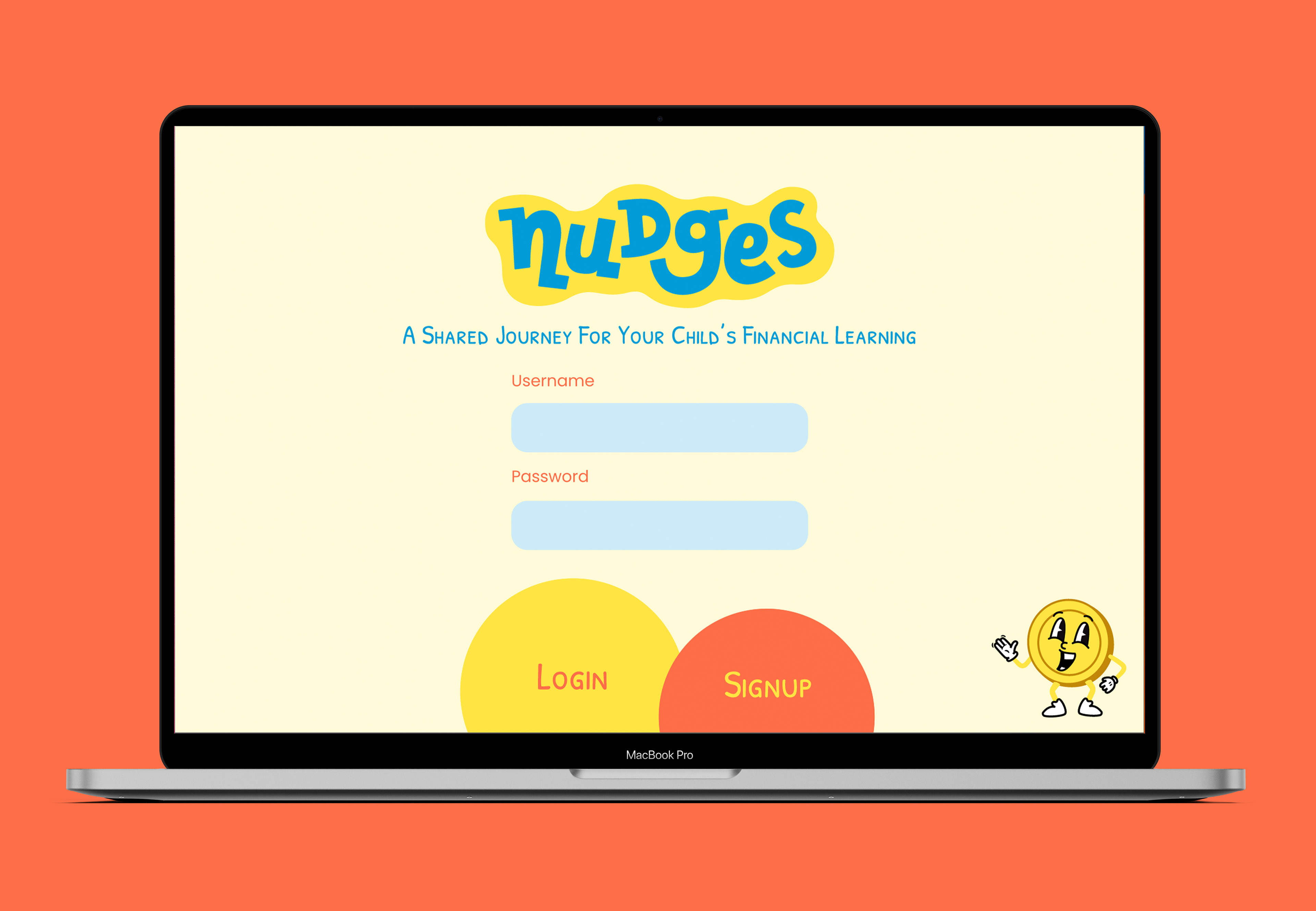 Welcome to Nudges! Are you excited for a new saving journey?
Nudges is the web application that my team and I created at Summer of Tech's 2021 Create Camp, a two day event where developers and designers come together to respond to an API challenge. My team consisted of three developers Michael Dewson-Lardner, Jennifer Ong and Michael Tang, as well as fellow designer Vivian. With the support from our two mentors we created Nudges, a web application that provides a structured platform for parents and their children to set financial goals together.
My role within our team was to design the branding and identity of our website, as well as create wireframes, conduct a questionnaire and user testing.
PROBLEM:


Time poor parents need help teaching their children the value of money and financial literacy.
SOLUTION:


Nudges is a web application that provides a structured platform for parents and their children to set financial goals together.
The questionnaire I conducted was through Google Forms, and was targeted towards parents. We asked parents whether they had the time to educate their children about money, how they educate them and why they thought it was important to do so. The questionnaire confirmed the importance and need for a dedicated platform that is client-centric, as several responses claimed they lacked the information to teach them personally, relying on outside influences to do it for them.
TARGET AUDIENCE:


Primary: Parents
Secondary: 8–13 year old children
"As a parent I want my child to understand the benefits of being responsible with their spending and budgeting".
UNIQUE VALUE PROPOSITION:


This platform is for a family to do together. It is a shared experience, where parents and their children may walk this journey together. Young children will learn the responsibilities and skills to save and spend money appropriately, all within a secure environment that their parents have access to.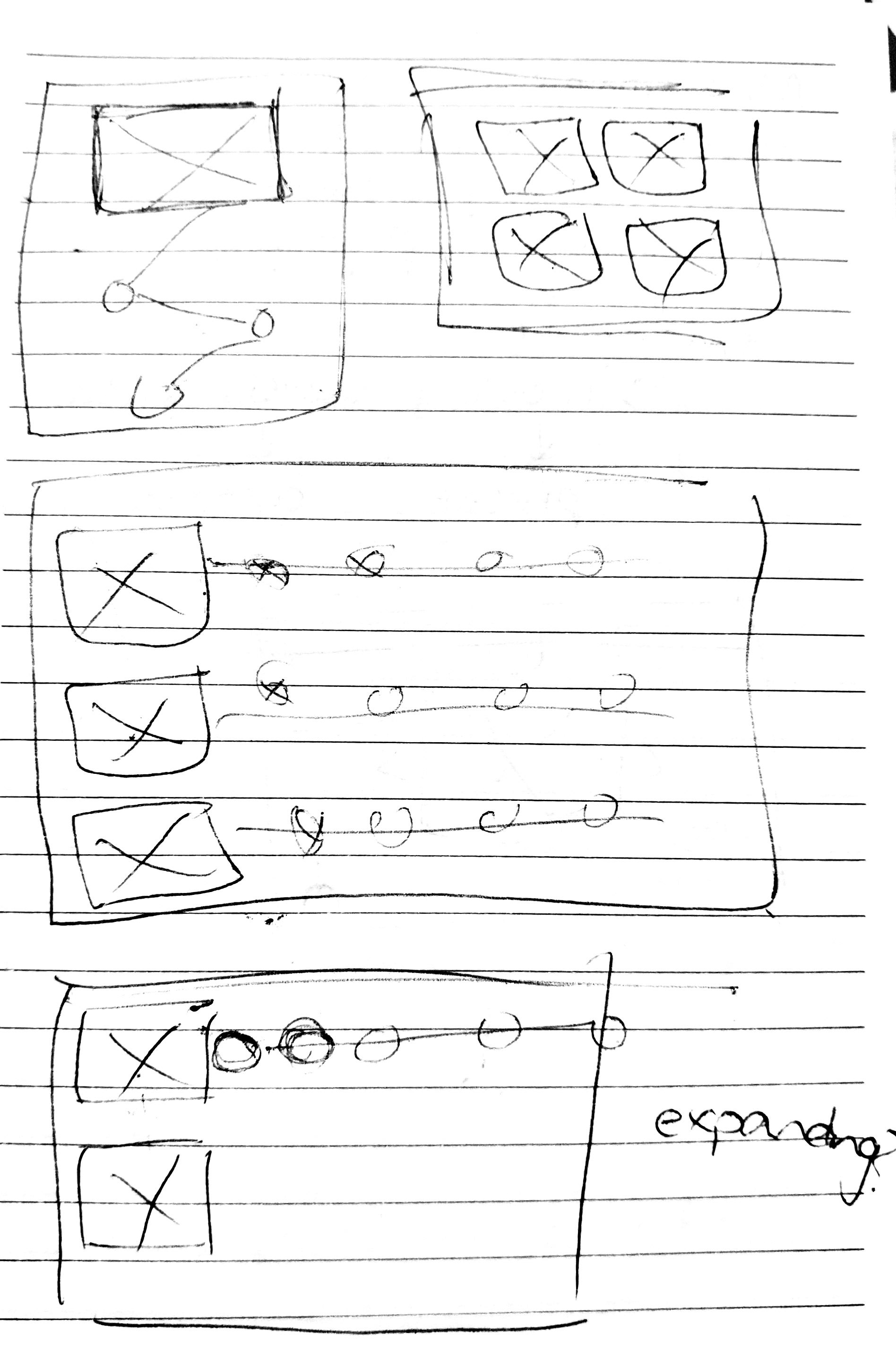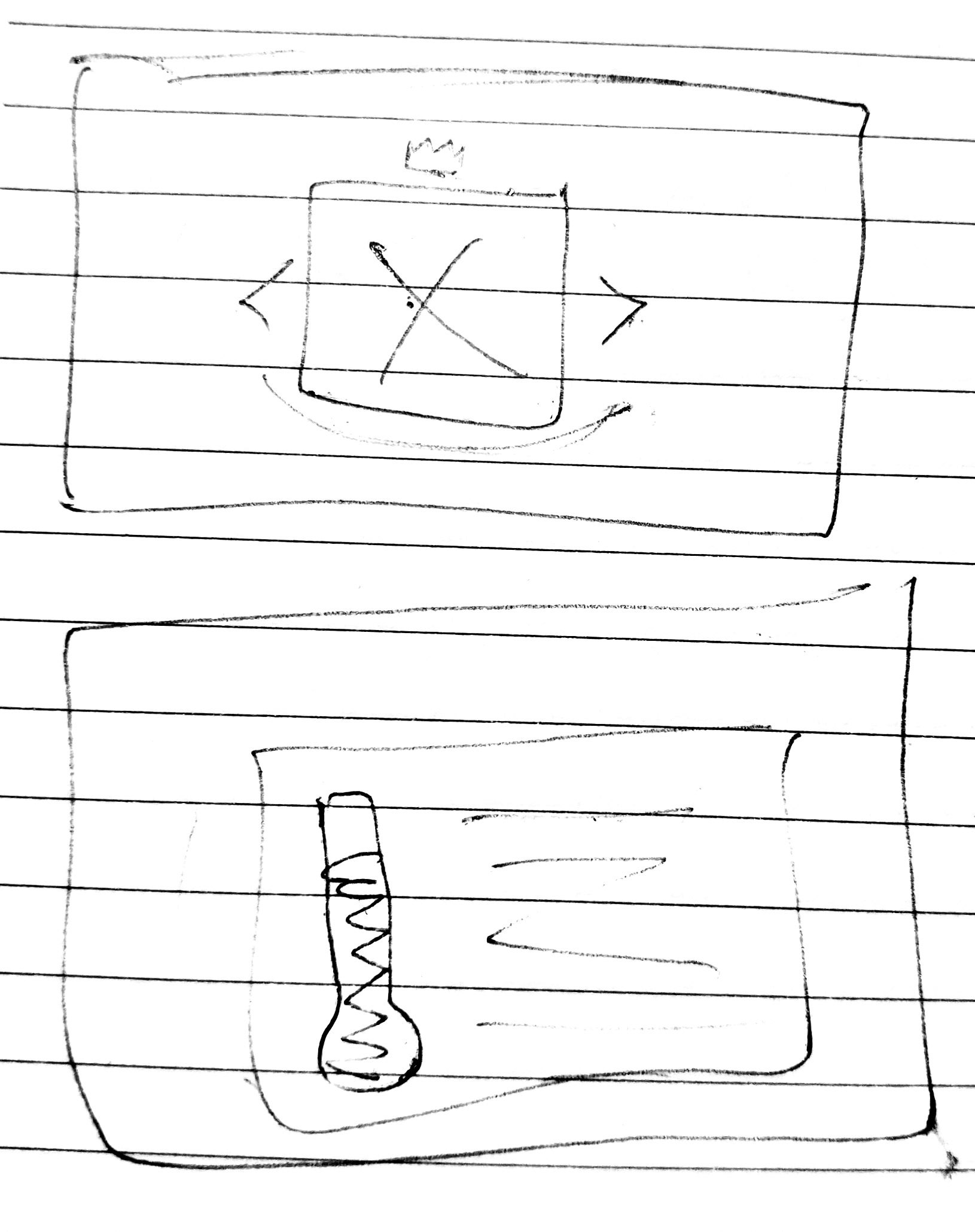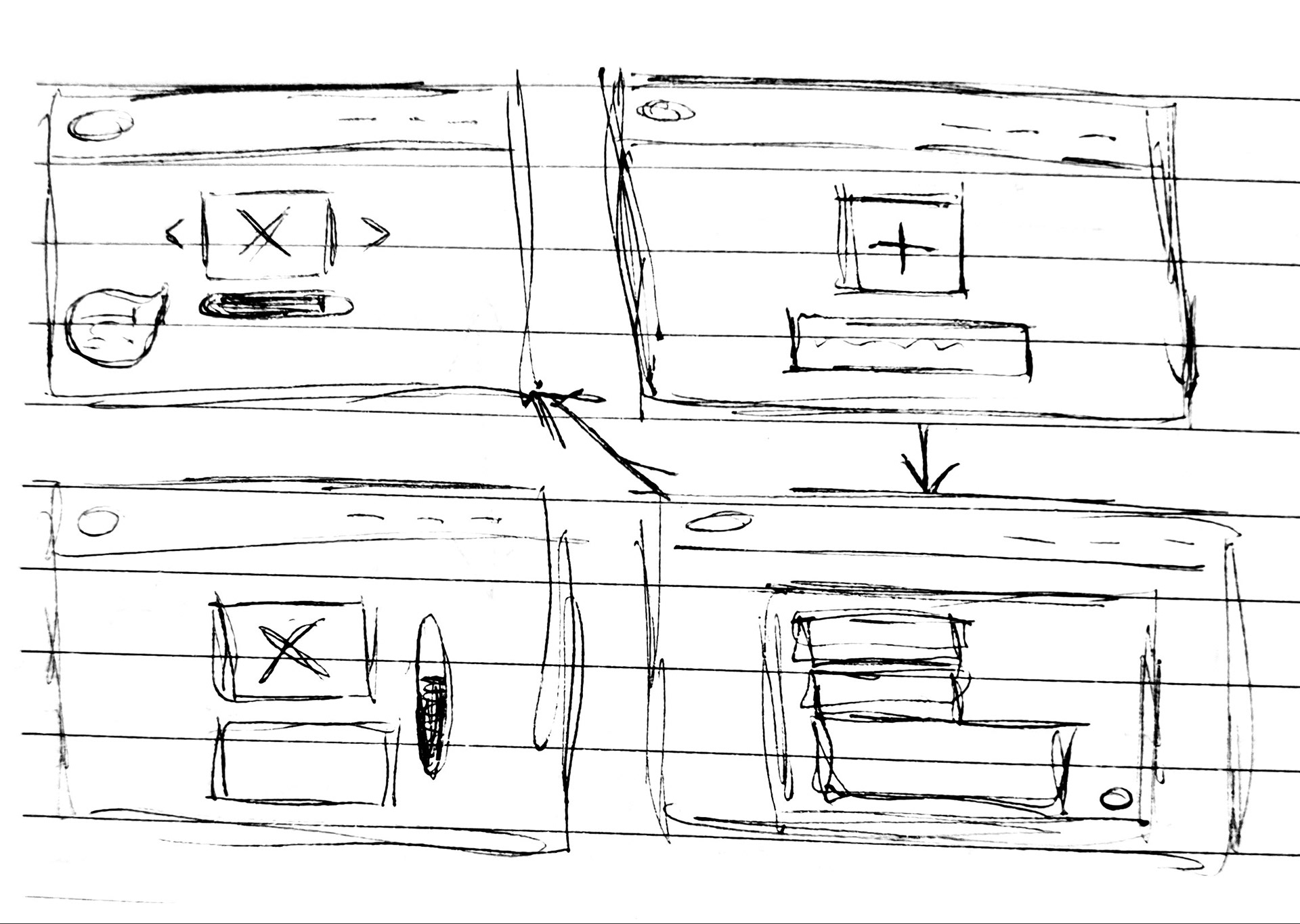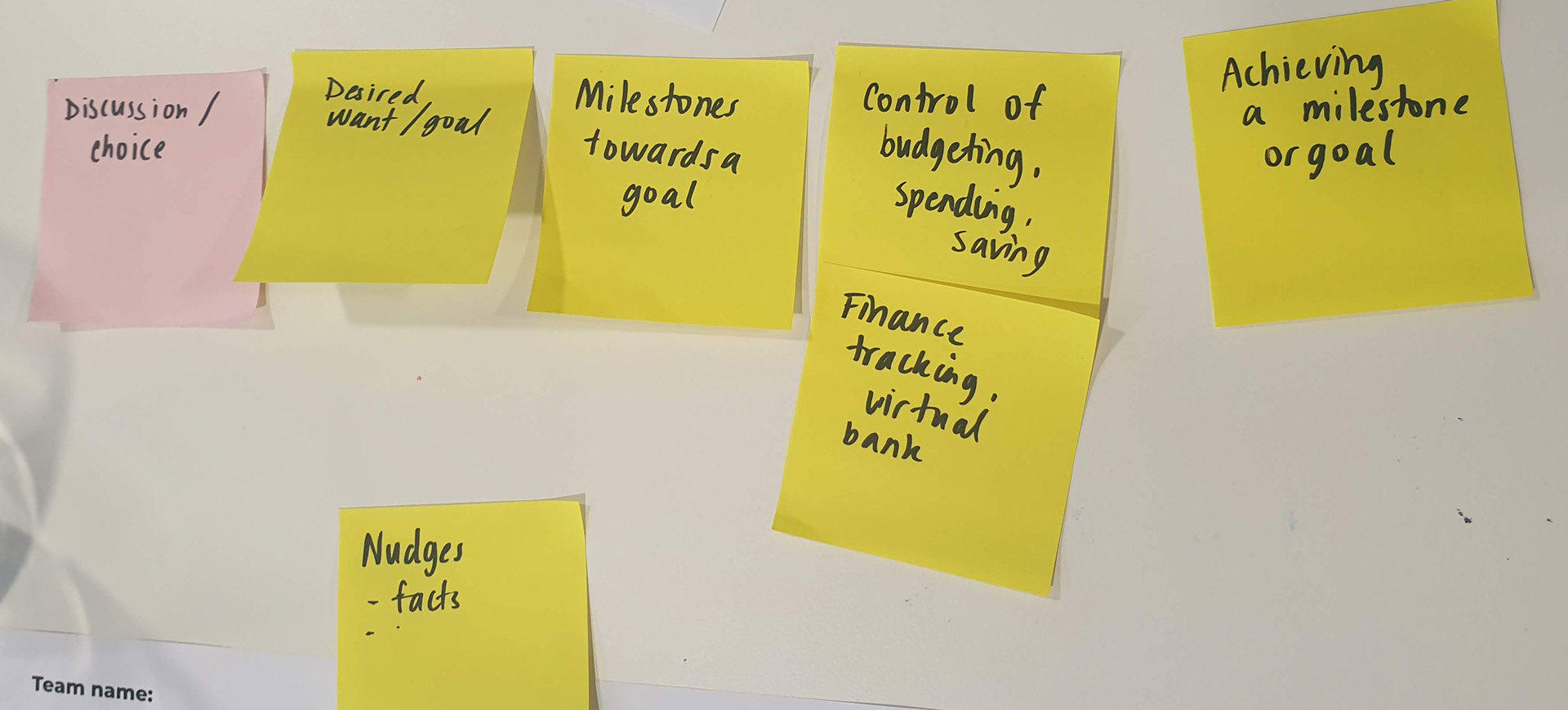 We felt it was important to use low-fidelity wireframes first, in order to test the functionality and experience over the aesthetics. We needed to confirm what elements were needed for our minimum viable product, having brainstormed each step before we began our wireframes.
Our initial low-fidelity wireframes were created to show these important sections first, before we moved onto creating the pop up screens and additional steps.
When we conducted user testing, this helped us to minimise the amount of pages and click-through actions necessary for our application. It was important we kept the user interested, since our target audiences were busy parents and young children who would likely click off if there were too many hoops to jump through.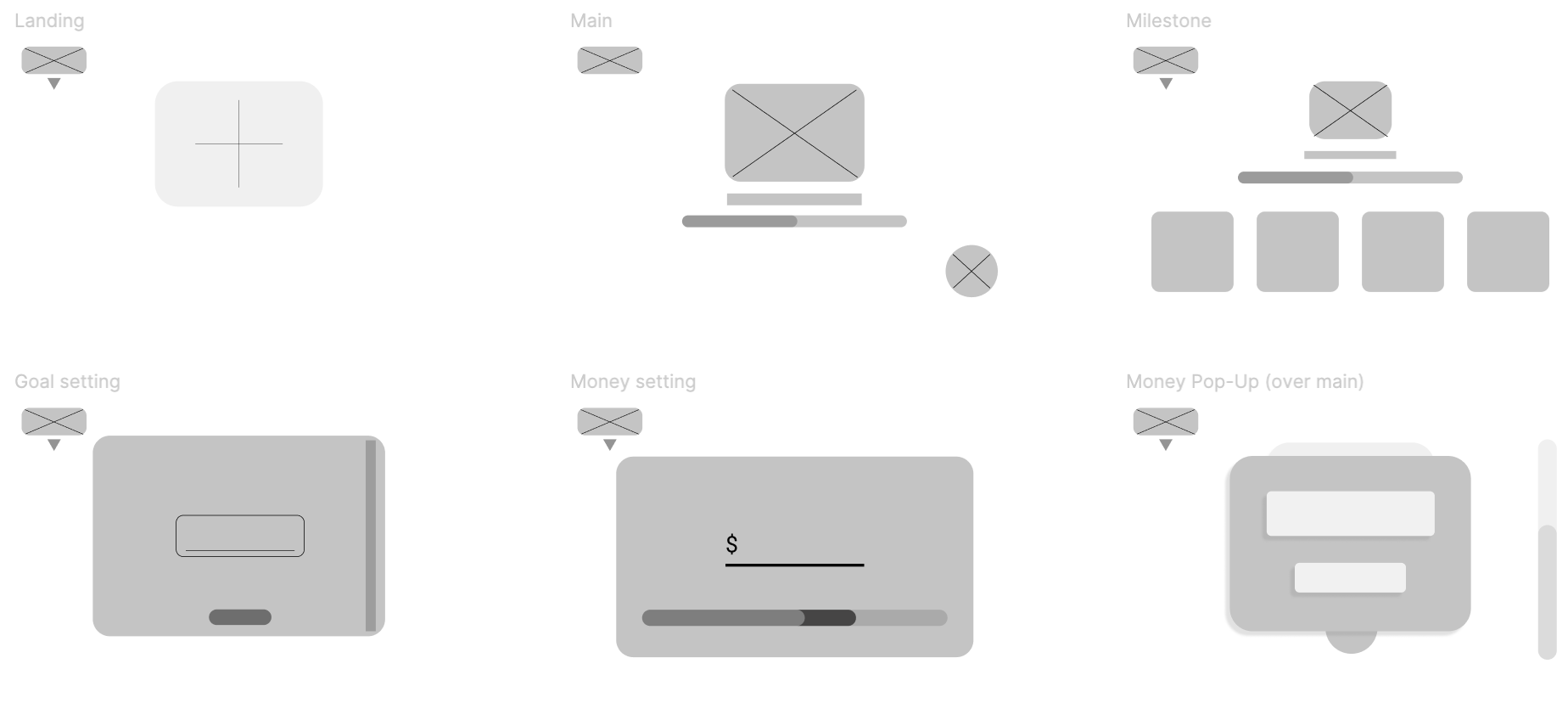 We agreed that this application needed to be branded towards children, with bright, friendly colours and bubbly typefaces. I hand drew the logo and character, wanting to create someone the consumers would find approachable and helpful. My team and I wanted a character similar to Clippy from Microsoft Word, who would pop up with interesting facts and helpful information from time to time.
We conducted user testing on our mid-fidelity prototype, asking users what was currently working well and what wasn't. They agreed that the interface was simple enough for a child to use, informing us that the choice to use gold stars and big buttons were appropriate. They also liked that we included extra steps to question whether the user was certain about their decision, as it helps teach children that there are consequences of spending habits. The different reactions from our character further strengthened this.
One user questioned our wording within our questions and login pages, which was vital information for us to analyse and adjust our work accordingly. They helped us identify the important information necessary for a basic goal, as well as future selections and customisation that we would have liked to explore given more time.
If given more time, my team and I had several additional elements we would like to explore. Our minimum viable product shows a singular goal for one child, however we would want to expand this to include multiple goals per child and multiple children per account. That way parents can keep track of their children's budgeting habits, all within one application. The developers goal was to implement a Trade Me API that would link the product to our application. For our MVP, they managed to connect the image, however given more time and resources we would also like to link the other necessary information, including cost and shop details, potentially even comparing costs across multiple sites. We would also like to implement more customisation of your milestones. The MVP was a chosen number by us, however, with more time we would implement an API that could calculate this number for you, depending on how much the product costs and how long you wish to save for it.
Another factor we would consider is accessibility. Our current designs could be rather difficult to read for those with colour vision deficiency (particularly the red text on blue). Expanding our colour palette to accommodate these people without losing our child-like style is something I'd like to look into further. We also wanted to include Te Reo Māori, as well as Māori culture. This platform is for all New Zealand families to use, it needs to be welcoming and accommodating to all.


Employer: Summer of Tech Create Camp