Objective:
The client was wanting to redesign the logo for the site emilyashaw.com. This is the client's personal brand.
Style:
The client was happy with the current colour scheme of the website, and wanted to keep the current colours or incorporate new, complementary ones. The client liked the idea of their name and initials being incorporated into the logo, and ideally the logo was to be cohesive with the current branding. The client was open to ideas, however they did include a Pinterest board on logos they liked for inspiration.
Target Audience:
The target audience for this project was peers and superiors in the design industry. This website is a portfolio, and would primarily be used for job applications and personal development. The logo must be corporate/appropriate for work.
Scope:
 This logo would be on a portfolio website, and potentially business cards.
Technical specifications:
 The client wanted to have two versions of the logo, one which will be the sticky logo in the top left of the site, this one will ideally be either a shortened version of the logo, or a simple horizontal version of the logo. The other version will be the full logo, which will be displayed at the bottom of each page.
Employer: Emily Shaw
Completed: October 2020

I began with the smaller logo, because I found the perfect 'e' whilst searching for font types. I initially decided to keep the logo very simple, with a slightly off-centre outline to add more character to the logo. After receiving feedback from the client, she requested a small illustration be included. This addition reflects the client's personality more, whilst still keeping it modern and appropriate for work.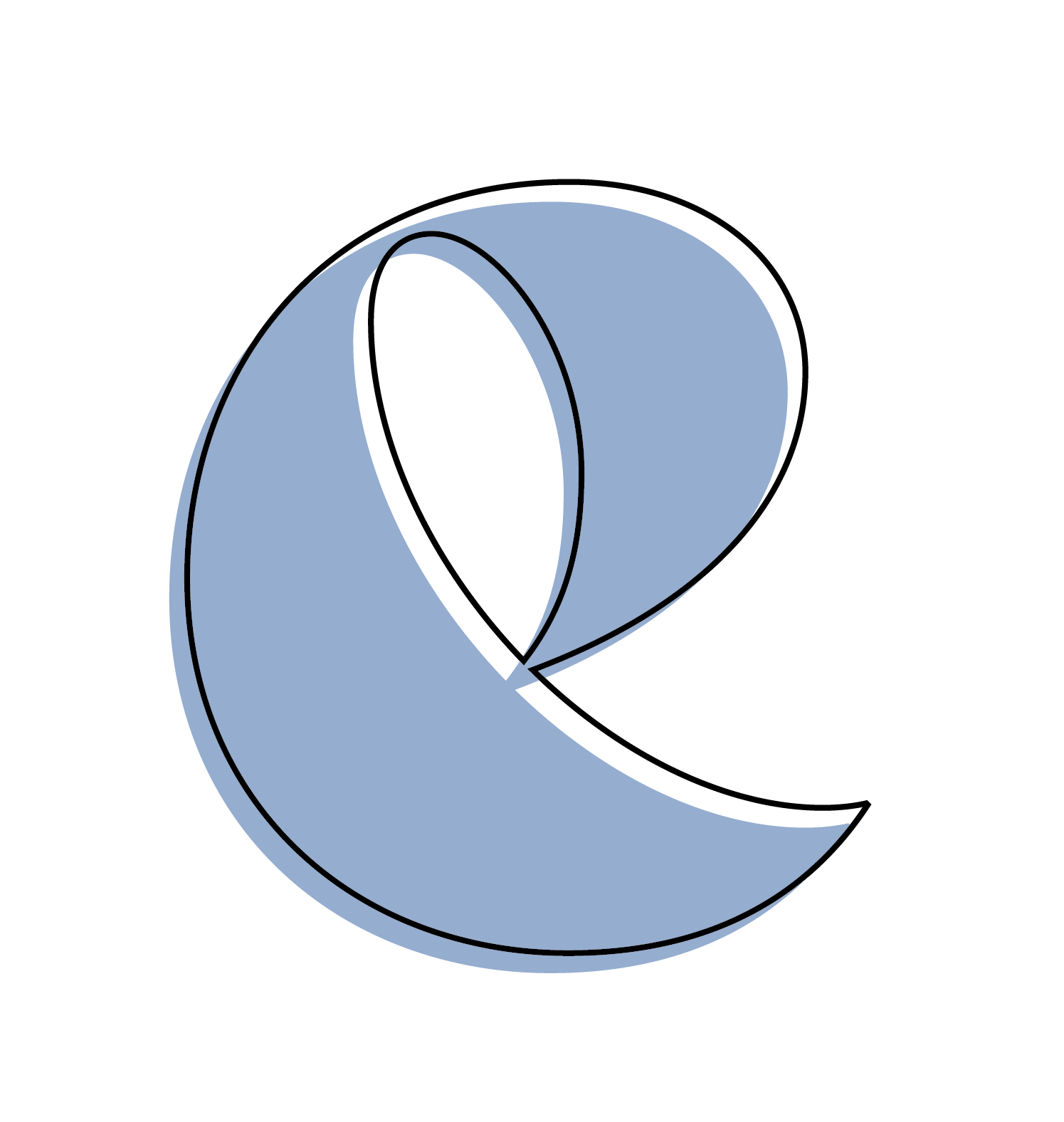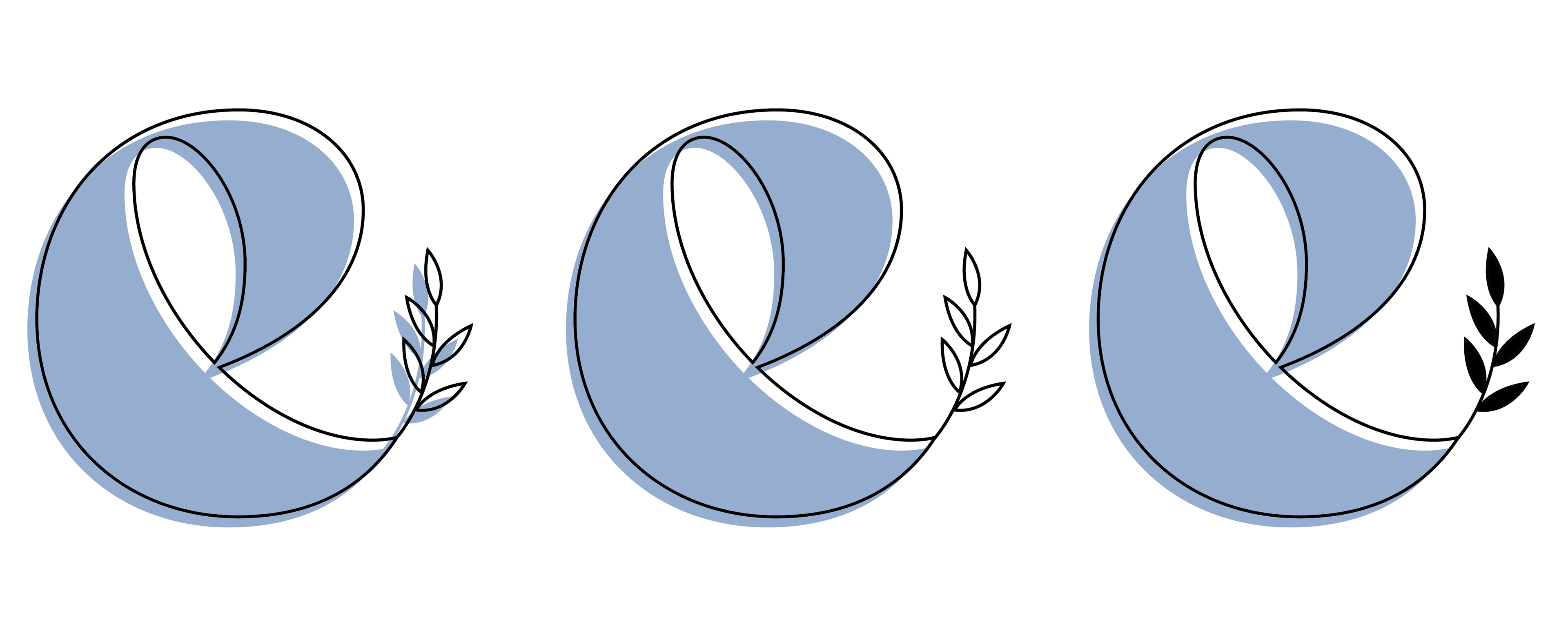 After another review of my progress on this logo, we decided on the second leaf iteration with a slight modification to the leaves. Here is the final result in all four colour swatches:

Next, I moved onto the longer logo, which would consist of the client's full name. Using the same font as before, I manipulated several letters to create a type I was proud of.

Alongside the type, I also designed two other concepts for the client to view, both containing the leaf illustration.

 After reviewing these iterations, the client preferred the logo that included "UX and UI". I adjusted the sizing a bit more, and here is the final logo: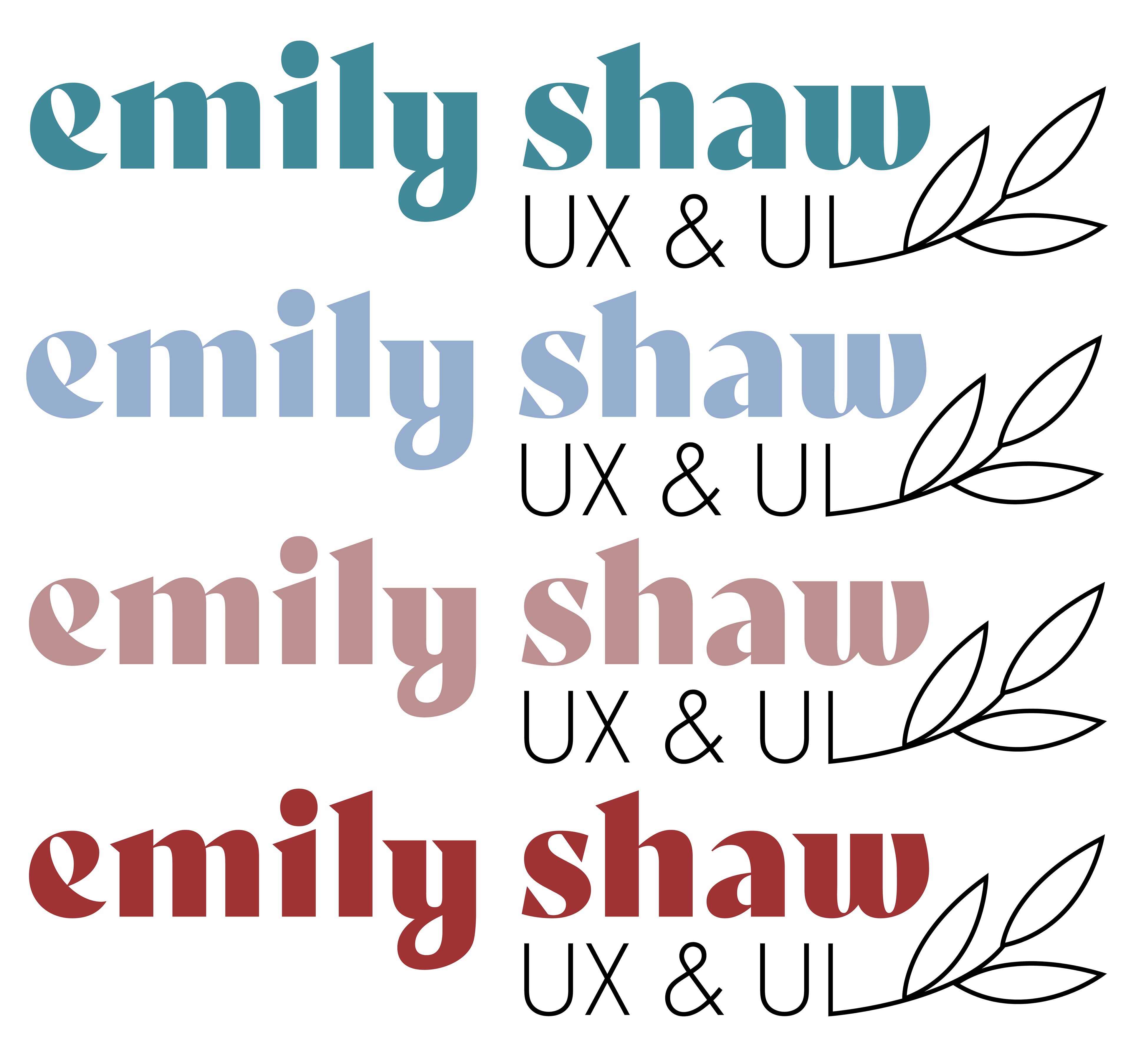 applications: Adobe CC Illustrator